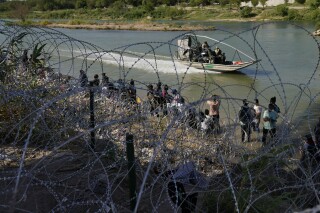 For two years, Texas has pushed boundaries on the U.S.-Mexico border: Busing migrants across America, jailing thousands for trespass and stringing razor wire along the Rio Grande.
In a new challenge to the federal government's authority over immigration, Texas lawmakers on Tuesday night gave final approval to a bill that would allow police to arrest migrants who enter the country illegally and let local judges order them to leave the country.
The bill, which Republican Gov. Greg Abbott is expected to sign, would become one of the nation's strictest immigration laws if allowed to take effect.
Full story: Texas wants the power to arrest and order migrants to leave the US. Can it do that?