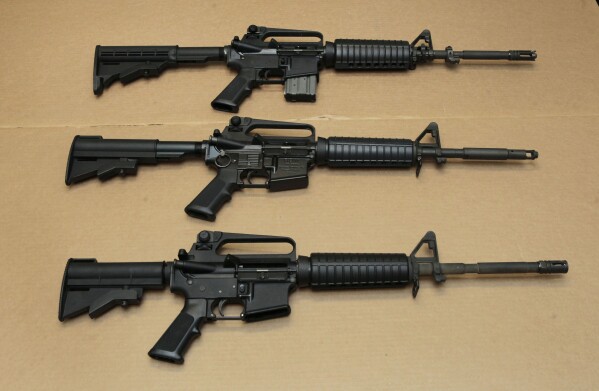 A federal judge who previously overturned California's three-decade-old ban on assault weapons did it again on Thursday, ruling that the state's attempts to prohibit sales of semiautomatic guns violates the constitutional right to bear arms.
U.S. District Judge Roger Benitez of San Diego conceded that powerful weapons like AR-15 rifles are commonly used by criminals, but said the guns are importantly also owned by people who obey the law and feel they need firearms to protect themselves.
The judge's ruling is nearly identical to a 2021 decision in which he called California's ban on assault weapons a "failed experiment." Benitez has has repeatedly struck down multiple California firearms laws. Just last month, he ruled the state cannot ban gun owners from having detachable magazines that hold more than 10 rounds.
California Attorney General Rob Bonta had appealed the judge's 2021 ruling but before the 9th Circuit could decide the U.S. Supreme Court issued a ruling in a New York case that set a new standard for how courts should consider gun restrictions. The 9th Circuit vacated Benitez's previous decision and sent the case back to him to reconsider under the new standard.
Full story: Federal judge again rules that California's ban on assault weapons is unconstitutional | AP News